EXTENDED TWO MORE WEEKS!
In the spirit of Langston Hughes, American poet and leader of the Harlem Renaissance, I, Too, Am America celebrates the contributions that Black people have made to American culture. It is a jazz-infused journey through historic moments of the African American experience including the Montgomery Bus Boycott, playwright Douglas Turner Ward's Day of Absence, the musical dialogue of slaves through call-and-response, to Mahalia Jackson partnering with Martin Luther King Jr. in the Civil Rights Movement.
FEBRUARY 7-MARCH 14, 2021
A VIMEO VIDEO-ON-DEMAND
Cost: $25
ABOUT THE PLAYWRIGHT
EKUNDAYO BANDELE
Ekundayo Bandele wrote and produced his first original play, Talking About My Man, in 1993. He went on to write and produce four other plays, including Judas Hands which was part of Cleveland's Karamu House's play reading series. In 2006, Ekundayo founded Hattiloo Theatre, a non-profit Black repertory theatre, in Memphis, TN, where he currently serves as founder and CEO. Among his directing credits are August Wilson's Joe Turner's Come and Gone and Katori Hall's Hurt Village. From 2012-2014, he spearheaded a $4.3M capital campaign that resulted in the construction of Hattiloo's 14,000 square foot venue that opened debt-free in 2014. Also, in 2014, he worked as assistant to Tony Award-winning director Ruben Santiago Hudson at the Willamstown Theatre Festival's production of Domonique Morriseau's play Paradise Blue. In 2017, he co-led, with Teresa Eyering, TCG's executive director, a theatre management course at the University of Orduman in Khartoum, Sudan. In 2019 he produced Ain't Misbehavin at Spazio Teatro No'hma in Milan, Italy. In 2020, he returned to Milan with a production of Lady Day at Emerson's Bar and Grill. Ekundayo is a Fellow at the DeVos Institute of Arts Management.
ABOUT THE DIRECTOR
EILEEN J. MORRIS
As Artistic Director of The Ensemble Theatre, she has produced over 87 productions which include eight world premieres, over 64 regional premieres and directed over 80 productions throughout her career. She is part of the First Cohort of the BOLD Theater Women's Leadership Circle and was named the 2017 Houston Women Magazine 50 Most Influential Women, Broadway World Director of the Decade for August Wilson's Fences, Broadway World Houston Awards Best Director for Sassy Mamas and received the 2016 Houston Press Theater Award for Best Director for August Wilson's Fences. Her most recent Ensemble Theatre directing credits include Freeda Peoples, Too Heavy For Your Pocket, 'da kink in my hair, Ma Rainey's Black Bottom, Eighth Day of the Week, Front Porch Society, Sassy Mamas, Plenty of Time, Detroit '67, What I Learned in Paris, Women in the Pit and By the Way Meet Vera Stark to name a few. Under her artistic leadership, The Ensemble Theatre received the 2013 Houston Press Best Season Theater Award and has performed at The Winston Salem- National Black Theatre Festival for the past ten years.
In Pittsburgh, she directs annually with the New Horizon Theater and has ties that include Pittsburgh Playwright's Theatre, Kuntu Repertory Theatre, and City Theatre. In Houston, her directing credits include the 2016 Houston Grand Opera world premiere of What Wings They Were: The Story of Emeline and the 2010 Alley Theatre's production of I, Barbara Jordan. In 2017 she received the Black Theatre Network's Larry Leon Hamlin Award, the BCCM Kim Kupp Award, and was recognized as one of Houston's Top 50 Black Professionals and Entrepreneurs by D-MARS.com. She is a 2016 recipient of the PACE Foundation Community Award and received the 2016 Houston Community College - Central Campus Unstoppable Leaders Award. Currently, she serves as secretary on the board of the Theatre Communications Group, Board Chair of the Midtown Management District, Board Consultant of the Black Theatre Network and a board member of the Houston Cinema Arts Society. A graduate of Northern Illinois University, Eileen holds the distinct privilege of being the ONLY woman in the country to direct eight plays of the August Wilson Ten Play Cycle.This August Wilson quote embodies her creative journey:
"Art does not change the world; it changes people; and people change the world."
CAST
KENDRICK "KayB" BROWN
Kendrick's  stage credits Include:  Too Heavy for Your Pocket (Giorgee Award),  Front Porch Society (Broadway World Award),  What I Learned In Paris (Giorgee Award),  Fly (Giorgee Award),  A Soulful Christmas,  Immediate Family,  The Ballad of Emmett Till,  Gee's Bend,  Cinderella,  Stick Fly,  Christmas with Great Aunt, Livin' Fat, The Toilet (NYC), Blue, One Monkey Don't Stop No Show (Giorgee Award),  A Lesson Before Dying, Bury the Dead, Before it Hits Home,  Miss Evers' Boys and many others. He is also the artistic director and co-founder of the Black Box Theatre Group. For more information visit www.TheBlackBoxTheatre.org. Instagram: @kaybthatsme.
RACHEL HEMPHILL DICKSON
Rachel is currently the BOLD Artistic Associate at The Ensemble Theatre and works in service to the arts community as a director, producer, playwright, educator and facilitator. You may have seen her work on The Ensemble Theatre stage in numerous productions beginning in 1997 including the Giorgee award winning productions, Cinderella (Best Supporting Actress), The Ballad of Emmett Till, American Menu (Best Ensemble) and Pipeline (Director). She most recently directed a streamed production of Dutch Masters for Northern Stage in Vermont and works in service to Scriptwriters Houston, Wordsmyth Theater and Black Theater Network. She is also a member of Dramatist Guild.
CRYSTAL RAE
Crystal Rae is a Houston-based actor and educator who calls Chicago home. In addition to performing on stage she is an award-winning playwright whose one-woman plays have been performed in Houston, NYC, and Chicago and is a proud member of the Dramatist Guild. Her newest journey will be with the Jonathan Williams Center for the Performing Arts(JWCPA) of Beaumont and Riant Theatres who received Black Seed grants and have chosen Tied, a one man play to sponsor in a reading at New York's Riant Theatre. Tied is Crystal Rae's first published work. Learn more at CrystalRaeProductions.com.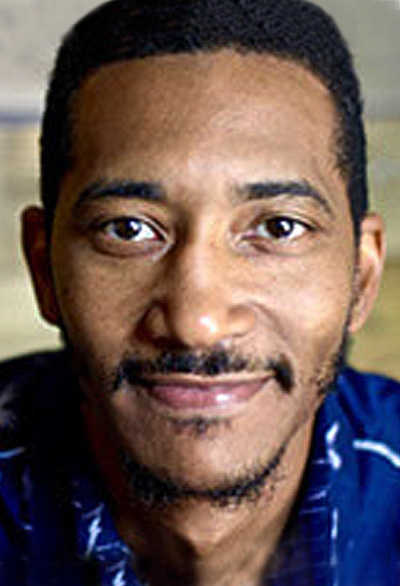 STEVE SCOTT
Steve is an actor, director, producer and acting teacher from Houston, Texas that has performed and taught all over the country. His work on the hit family TV show, The Wannabes, has been viewed in more than 100 countries, and currently runs in syndication on Starz Kids and Family. A few of his TV and film credits include: 90210 (CBS), Hollywood Heights (Nick at Nite), Family Bum (Cartoon Network), Real Steel (DreamWorks), Witchcraft 13 (Netflix), and The Way She Moves (VH1). Theatre includes: Fences (Kennedy Center), He-Man Basketball (Ensemble Theatre), Parade (Hobby Center), Jitney (Alley Theatre), You Can't Take it With You (Alley Theatre) and Guardian (Auditorium Theatre). Steven is currently the Head of Acting for The Industry Network in Los Angeles, California, and acting coach to young stars like Albert Tsai (Dr. Ken), Davis Cleveland (Shake it Up), and Austin Coleman (House). He is also a national talent scout for Inspire Talent in Denver, CO.
SONG LIST
A Patriotic Medley*
Arranged by Melanie C. Bivens
A Motherless Child*
Arranged by Melanie C. Bivens
Go Down Moses*
Arranged by Melanie C. Bivens
Ain't Gonna Let Nobody*
Arranged by Melanie C. Bivens
Kumbaya*
Arranged by Melanie C. Bivens
A Change is Gonna Come**
Written by Sam Cooke.
Stand**
Written by John P. Kee
America the Beautiful*
Written by Katharine Bates
Wade in the Water*
Arranged by Melanie C. Bivens
I, Too, Am America
Music & lyrics by Melanie C. Bivens
*Public domain.
**The Ensemble Theatre does not own the rights to this song.
All play underscoring created by Adrian Washington.
PRODUCTION STAFF
Ekundayo Bandele
Playwright
Eileen J. Morris*
Director
Daniel Carter
Assistant Director
Melanie C. Bivens
Musical Director
Aisha Ussery
Choreographer
James Thomas
Scenic Designer
Kris Phelps
Light Designer
Adrian Washington
Sound Designer
Kristie Osi Shackelford
Costume Designer
Sharon Ranson Hickenbotham
Hair & Makeup Designer
Kelvin Hamilton
Fight Director
Crystal Akinnyi
Dramaturg
Shelby Semands
Stage Manager
Ramonna Celestine
Wardrobe Maintenence
William Gamble
Carpenter
Nathan Wernig
Technical Director
Krystal Uchem
Production Manager