The Ensemble Theatre proudly presents
The Ensemble Theatre is proud to host a weekend festival of new plays by up-and-coming Black playwrights as well as insightful workshops and discussions covering an array of compelling topics within the theater industry.
OCTOBER 28-30, 2022
AT THE ENSEMBLE THEATRE • 3535 MAIN STREET • HOUSTON, TX 77002
Welcome to New Voices Fest
While The Ensemble Theatre holds the space of being the oldest Black professional theatre in the Southwest supporting African American artistic expression, we are excited to host this inaugural event uplifting multiple new, young playwrights. With funding from The Black Seed, we dreamed to expand our legacy as we influence the national theatre ecosys-tem with the recognition of young, Black voices, and as we increase the body of works from which theatrical institutions can engage. The New Voices Fest was implemented and charged with embodying a reflection of the current era of injustice through works that were written by 18–35 year-old persons who identify as Black, and through works that highlight the Black experience. Cris Eli Blak, Britney Rickett, Kaylin Jones and M.D. Schaffer are names to watch for as they have rich stories to tell. Expert evaluators, dramaturgs, and di-rectors helped to nurture their pieces which will continue their developmental journey. Our hope is to inform and affect the larger ecosystem of the theater industry by bringing forth these young writers. We applaud the joy, depth, vibrancy, and resilience brought forth in their stories which reflect our world. We see great things for all these writers and their work!
We hold dear our responsibility to usher in new and support established voices of African American artistic expression. The New Voices Fest not only highlights four wonderful playwrights, it also brings to the forefront dynamic workshop presenters who are experts in their craft. The Ensemble Theatre is grateful for all of the creatives who share their space with us!
Every stakeholder invested in uplifting African American life is equally as important as the next—from board members, to staff, artists, patrons, funders, AND YOU—we equally comprise the system that makes theater happen and we will be nothing if we do not lift up voices that carry deep-set gems of knowledge from their past while reflecting the sphere we live in today.
I am super proud to be aligned with an institution that values new stories, new voices, new journeys!
Rachel Hemphill Dickson
Producing Director of The New Voices Festival
BOLD Associate Artistic Director
RHDickson@EnsembleHouston.com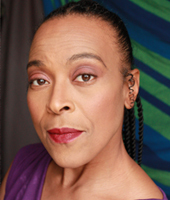 NEW VOICES FEST TEAM
PHILIP GRASCHEL
Festival Technical Coordinator
JESSICA JAE JOHNSON
Festival Assistant
TEACAKE FERGUSON
Assistant Festival Coordinator
EXECUTIVE STAFF
EILEEN J. MORRIS
BOLD Artistic Director
SHARON SAMUEL
Managing Director
STAFF
WILLIAM BERRY
Box Office Coordinator
SARAH BROWN
Fund Development Director
STEPHANIE R. BROWN
Audience Development Director
RACHEL H. DICKSON
BOLD Associate Artistic Director
DAVID W. HALL
Facilities Maintenance
WILDA JACKSON
Event Coordinator
MICHELLE OGLETREE
BOLD Artistic Fellow
DENISE PURDIE
Box Office Administrator
STEVEN J. SCOTT
Youth Education & Community
Outreach Director
DWAIN SMITH
Facilities Maintenance
KRYSTAL UCHEM
BOLD Production Fellow
CAROLYN VIGNE
Operations Administrative Assistant
NATHAN WERNIG
Technical Director
TERESA WHITE
Accounting Analyst